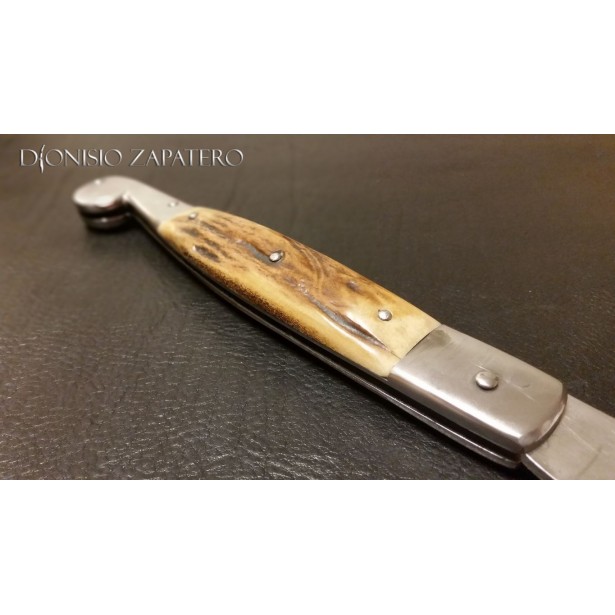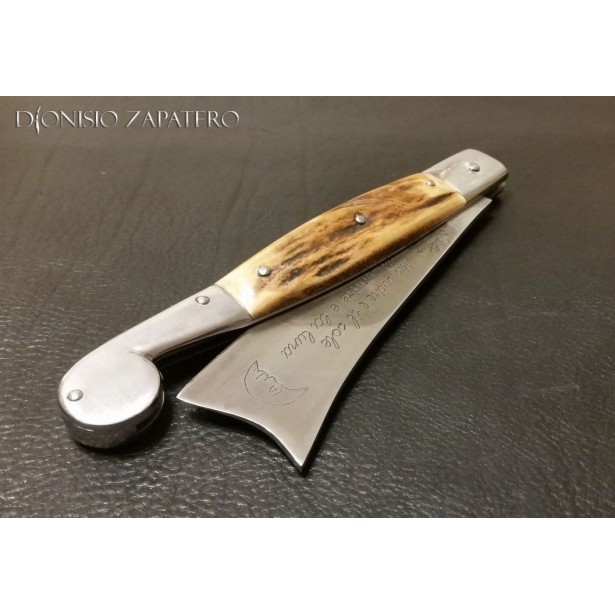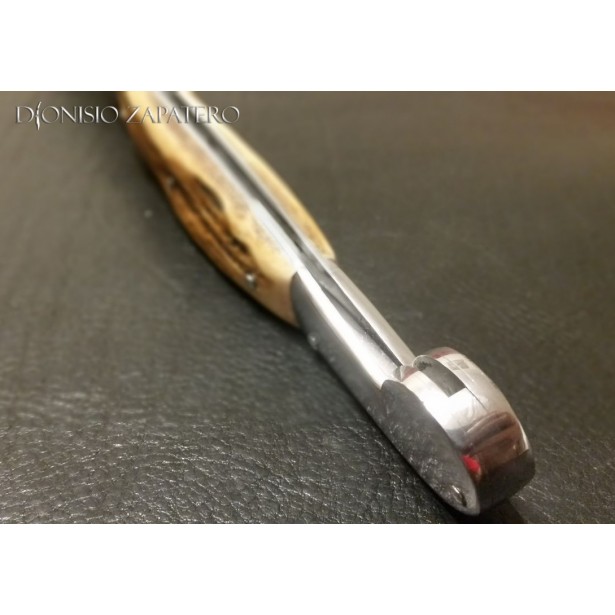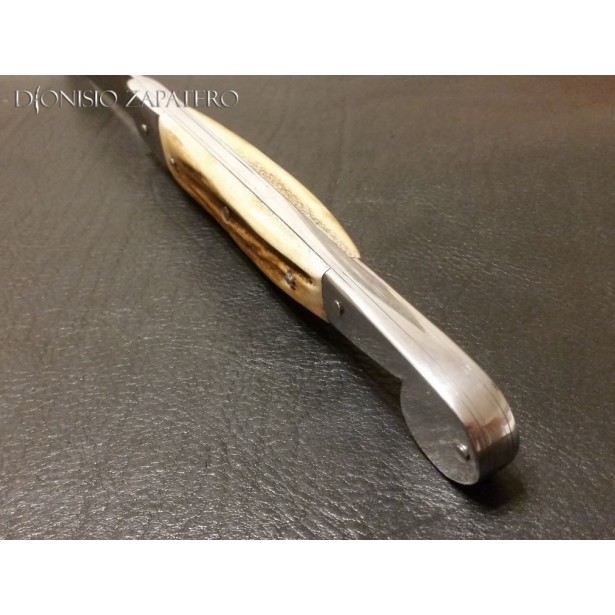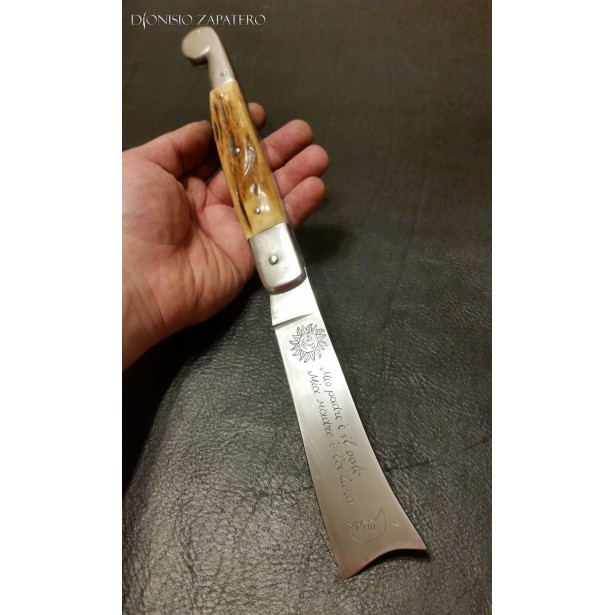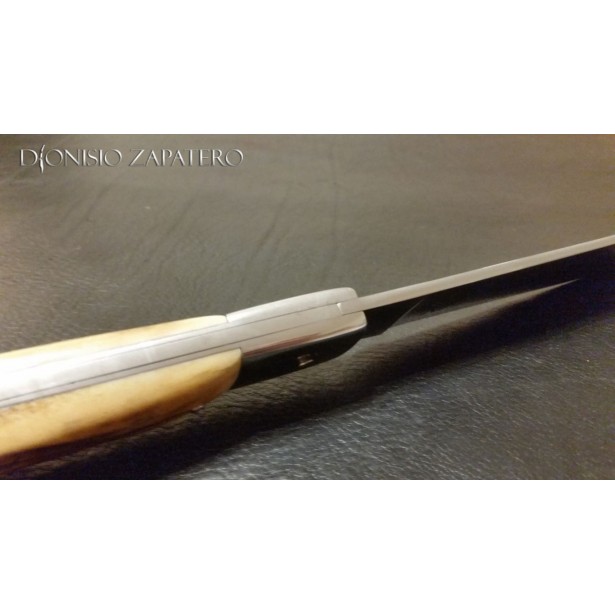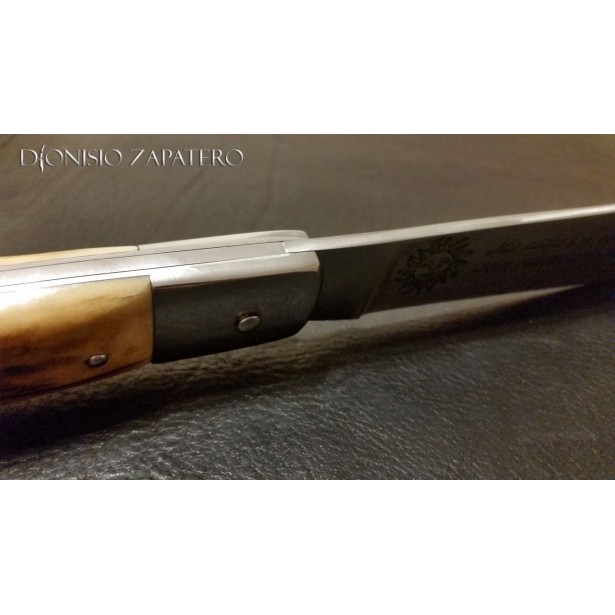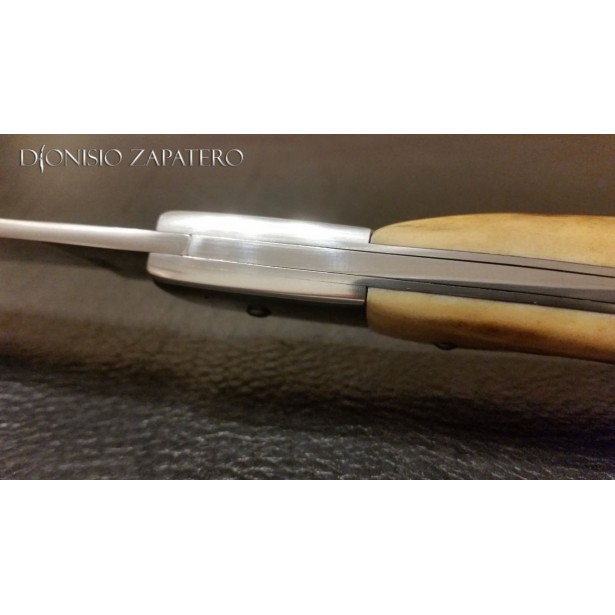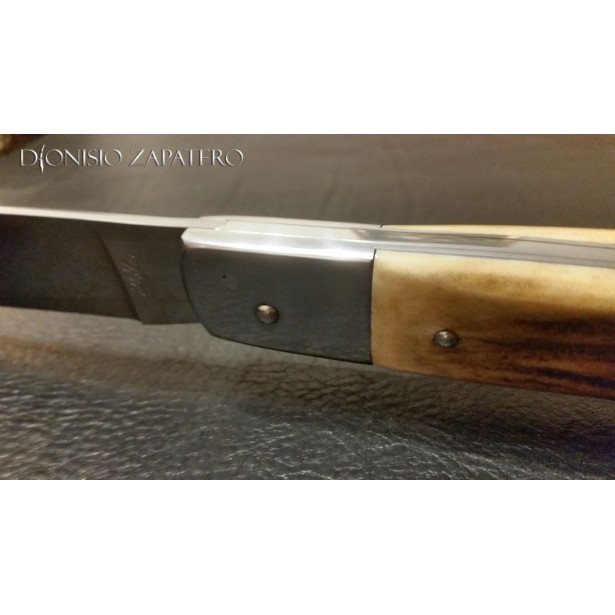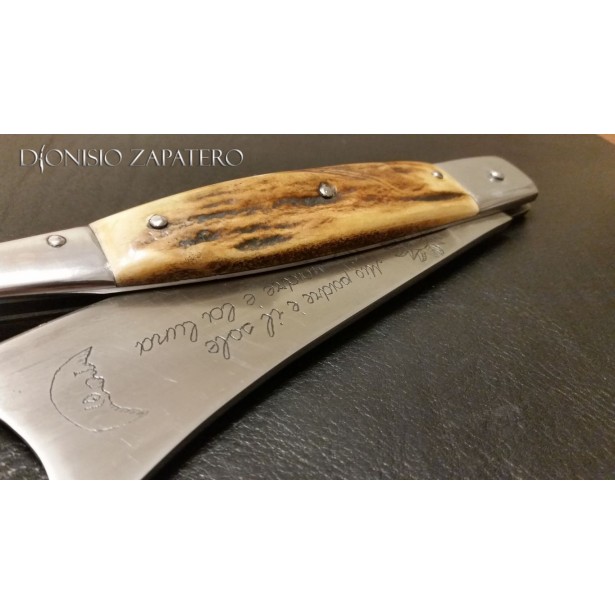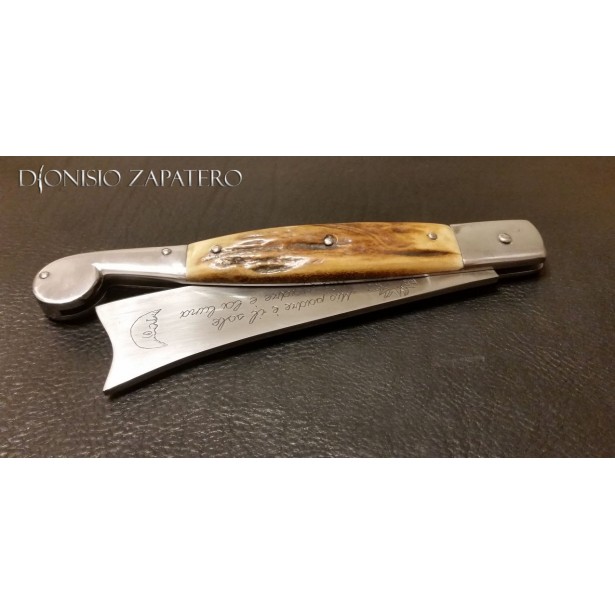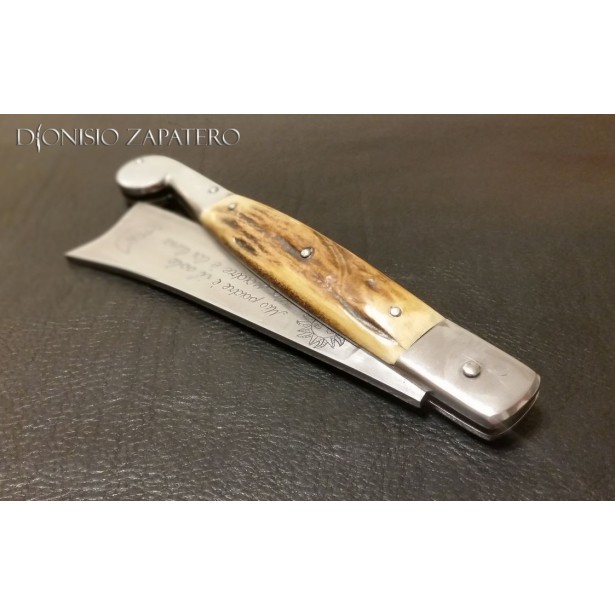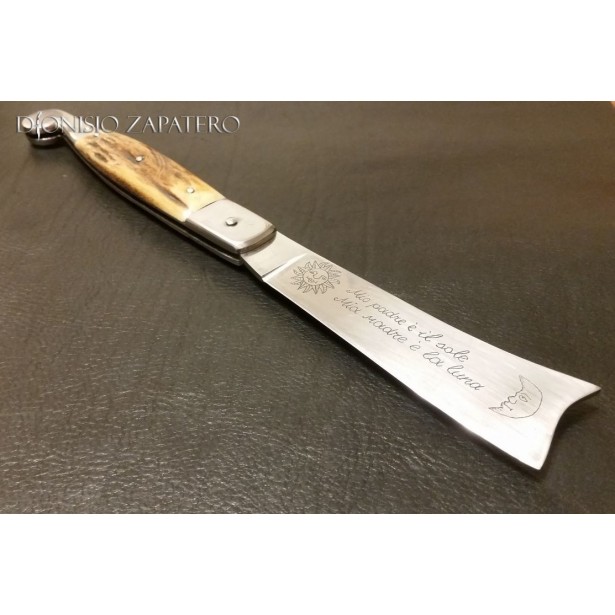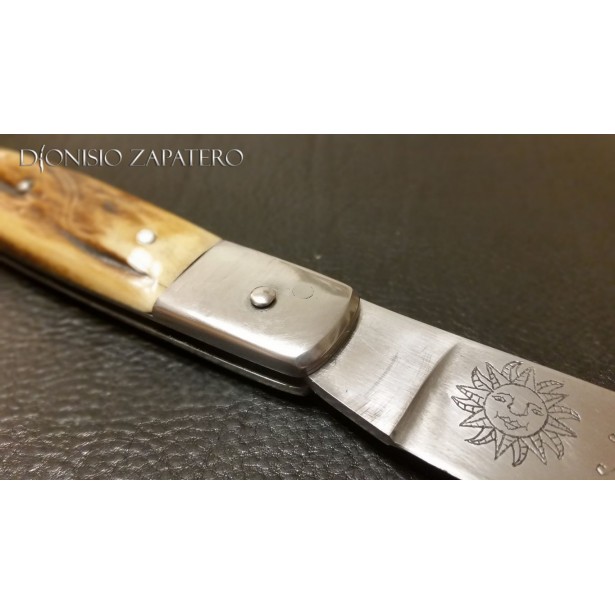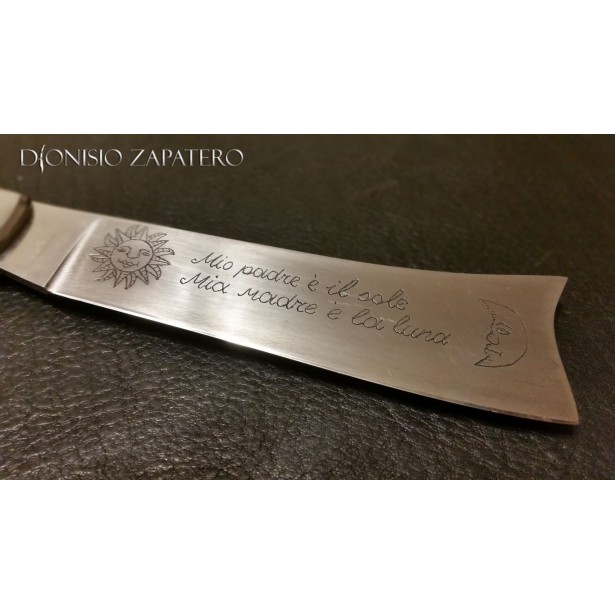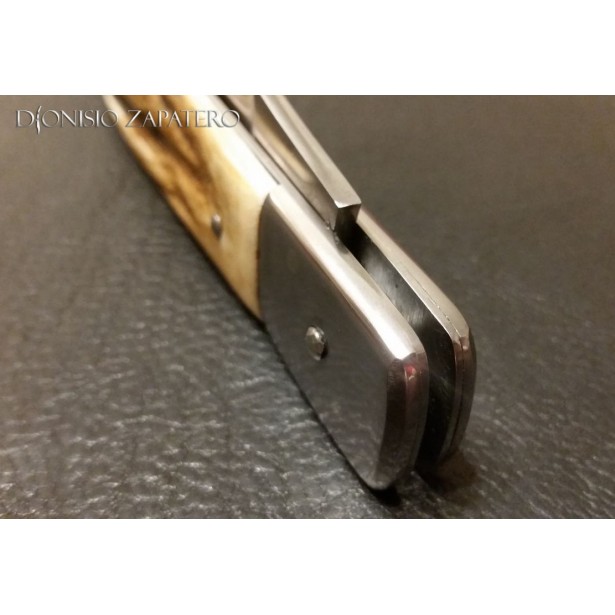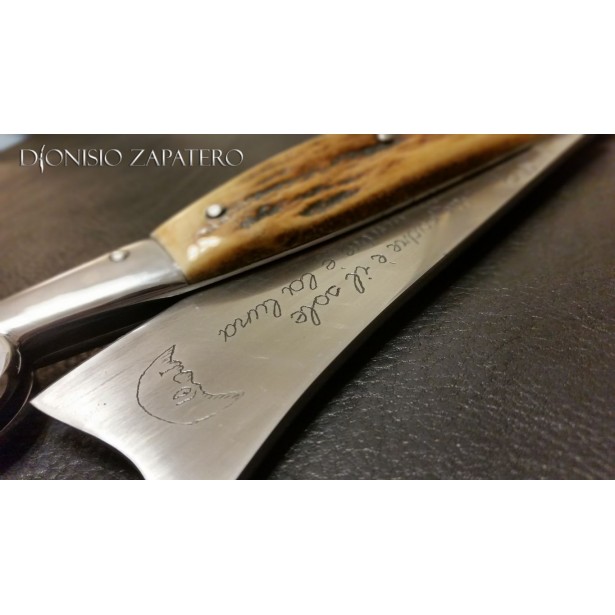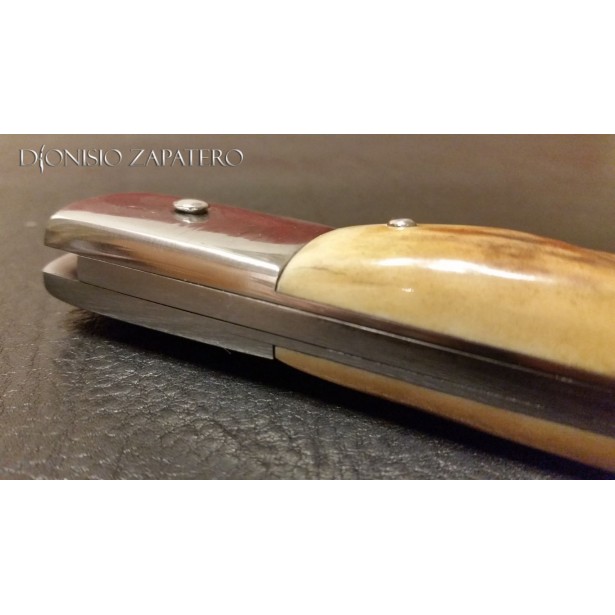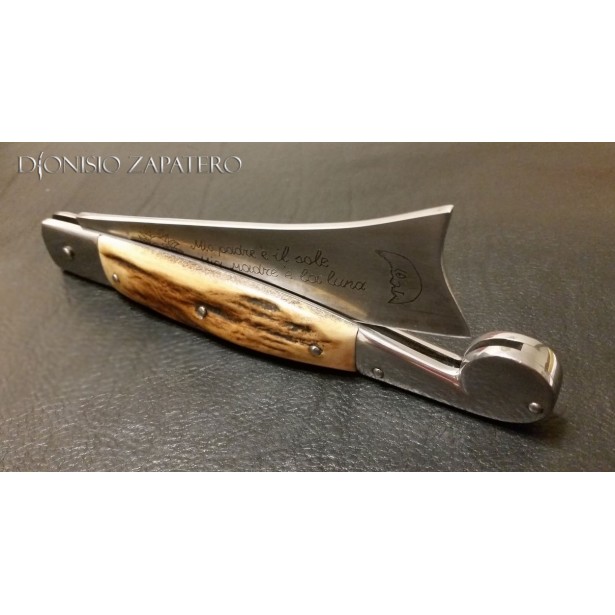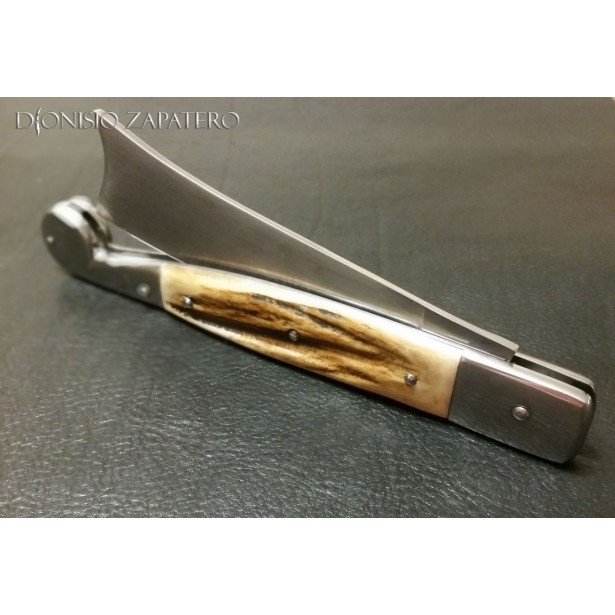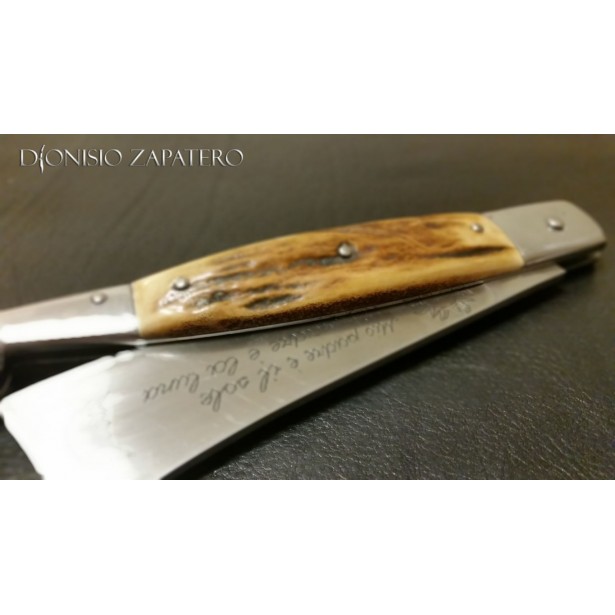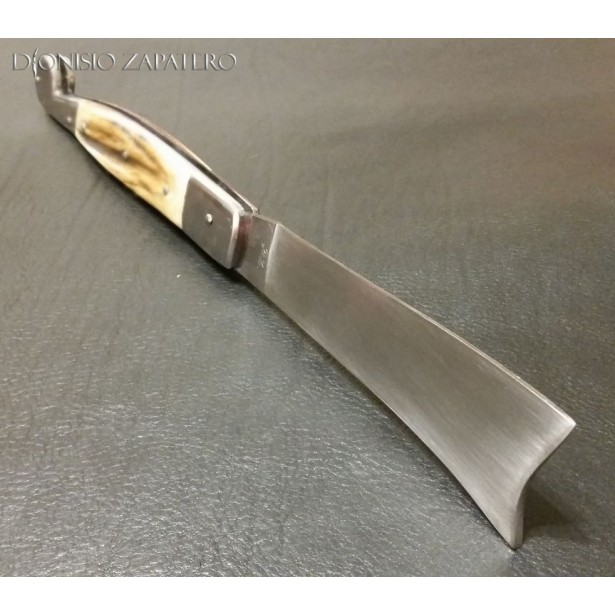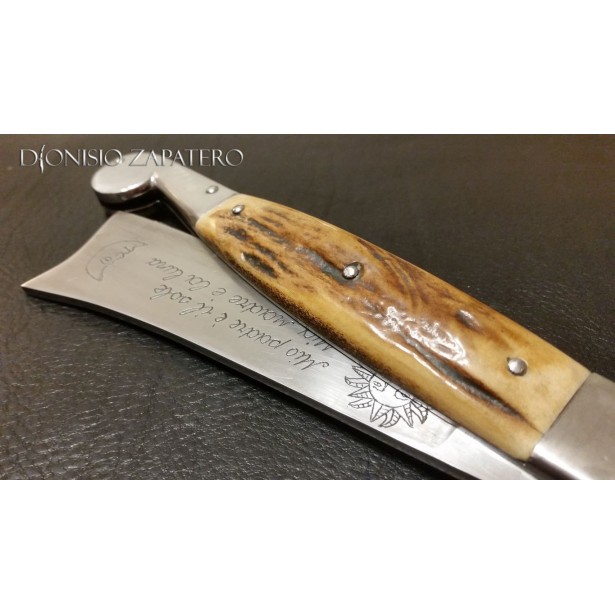 Available New To Order























Birrittedda Siciliana stag
Stock:

To Order

Model:

Birrittedda Siciliana stag

Weight:

600.00g

SKU:

SBS1122

Dionisio Zapatero
Traditional Sicilian straight razor Birrittedda
Closed: 215 mm
Blade: tool alloy steel 150Cr14. 155x45x4mm

Hardness: 60-61 HRC
Full flat grind.
Finish: hand longitudinal sanding
Liners: st. steel 420 (France). Hardened to 49-50 HRC
Bolster and butt: st. steel 420 (France).
Scales: European moose antler
Spring: st. steel 1.4034
Hand engravings: phrase from the Camorra initiation rite : "My father is a sun, my mother is a moon".
Pins: st. steel. 321
PLEASE NOTE: ITEMS MARKED "TO ORDER" MANUFACTURING TIME IS 2-4 WEEKS.

TO PURCHASE OR TO ORDER PLEASE CONTACT US AT: INFO@NAVAJA.EU